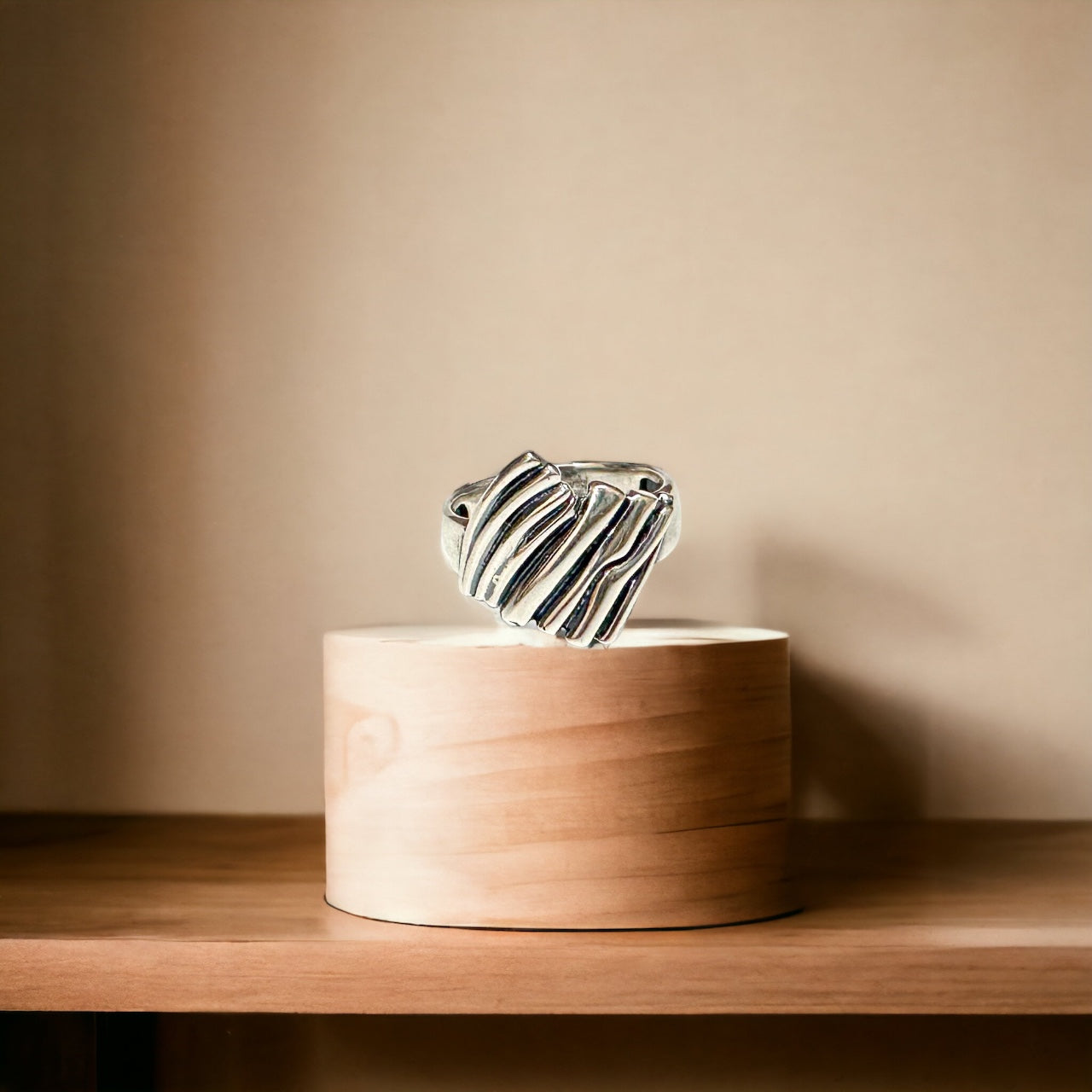 This chunky design reminds me so much of the beautiful beach in Torbay. I love to watch the waves crash on the rocky shore. Folds of sterling silver with an oxidized finish bring out the crevasses and textures. If you love more a substantial ring this one will be your favorite.
Materials: .925 oxidized sterling silver
Hypo Allergic: Nickel Free -Lead Free -Cadmium Free
  Elizabeth Burry Design.